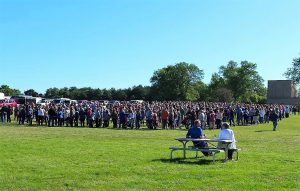 The crowd is waiting for the art fair to open!
'the' fun places to be………
The art fair schedule is always a work in progress, as I'm often waiting on confirmations.
Please check back from time to time & for more information, feel free to contact me. A few of my usual art fairs will not be held this year, yet most are moving forward with changes as needed.
The following is a list of many fabulous events! See you there!
I'm working on the 2023 schedule, so please check back!